Like insurance policies, proactive website maintenance packages might seem like an expense with no immediate value – until you need it.
In this article post, we'll explore how investing in proactive website maintenance can protect your business from various risks, much like how insurance guards against unforeseen circumstances.
Introduction
Insurance is often perceived as a grudge purchase. No one enjoys paying monthly premiums for car, home, travel or phone insurance.
The immediate value is invisible, making it easy to question the necessity of such expenses.
Yet, when catastrophe strikes – a burglary, a car accident, lost luggage or a smashed phone – insurance becomes the safety net we never knew we needed.
Likewise, the benefits of a proactive website maintenance package may not be instantly tangible. You might not see the value in spending on something that appears to offer no immediate return on investment.
However, much like insurance, website maintenance is a crucial safeguard for your business, serving as an 'insurance policy' against various risks that can have devastating effects on your online presence and operations.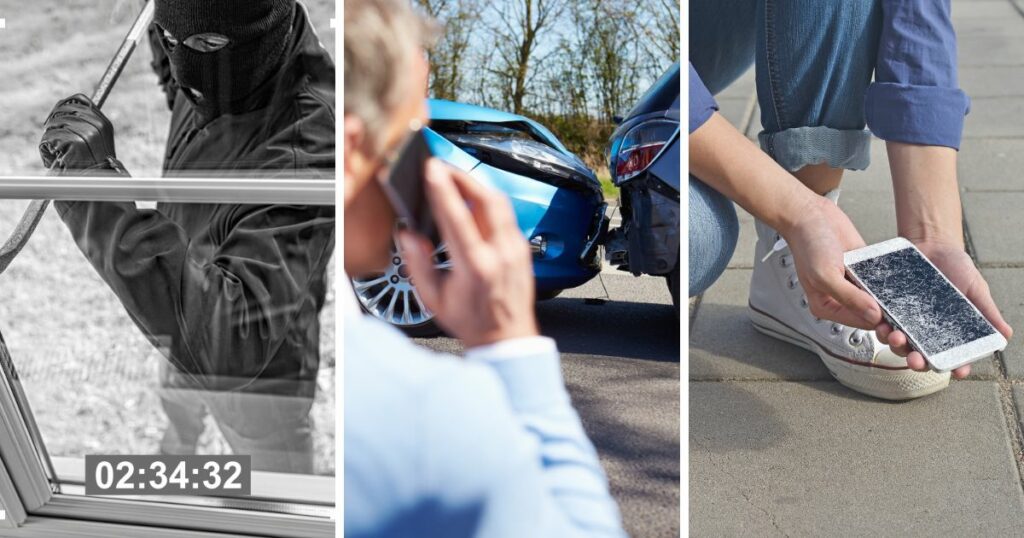 Personal Experience with Insurance
I remember a time I visited Disney World Florida with my mum, children and one of my nephews. While we were out at one of the theme parks on the second day of our holiday, someone broke into our apartment and stole all of my nephew's spending money.
It was only with the help of the insurance company that we managed to get something done and his money was quickly replaced. Had he not had holiday insurance then things would have most certainly been different and led to him losing his money.
I'm sure everyone has a similar story regarding insurance, I know a good number, but this was one that immediately came to mind.
Personal Experience with Website Maintenance
I've lost count of the number of businesses we've helped over the years that didn't have proactive website maintenance and then got hacked. The cost of bringing their site back online, far outweighing the cost of a proactive maintenance package.
This is especially damaging to e-commerce businesses or businesses that use their website for a specific function, such as taking bookings or providing another service to customers, via their website.

Online attacks such as Phishing, Malware, and Ransomware are increasing all the time and becoming more and more sophisticated by the day.
With AI (Artificial Intelligence) now loose in the wild, we should expect to see these kinds of cybercrimes rise at an extraordinary rate over the next few years.
This means we will all need to be hyper-vigilant to increasingly sophisticated attacks and constantly adapt our online security systems to ensure our continued protection.
The 'Claims' Proactive Website Maintenance Covers
Security Risks: Just as home insurance protects against break-ins, website maintenance safeguards your site against hackers, malware, and other cyber threats. Regular updates and monitoring are essential in the ever-changing landscape of online security.
Data Loss: Comparable to an insurance policy that covers lost or damaged property, website maintenance includes backups that protect against the loss of valuable data.
Downtime: Travel insurance may offer compensation for disrupted plans; similarly, maintenance packages minimise the downtime of your website, which otherwise could result in lost sales and harm to your brand reputation.
Performance: Think of this as the 'health insurance' for your website. Ongoing monitoring ensures optimal performance, making sure that the site remains in 'good health,' providing a positive user experience.
Legal Compliance: As regulations change, your website must adapt to stay compliant. In the same way that certain insurances are mandatory, staying compliant through ongoing website updates is equally crucial.
The Cost of Not Investing in Maintenance
Skipping on proactive website maintenance is akin to avoiding insurance and hoping for the best. You risk:
Being Hacked: Cybersecurity threats are continually evolving. An outdated website is an easy target.
Loss of Data: Without backups, accidental deletions or server failures can be catastrophic.
Downtime: Every minute your site is down, you lose potential revenue and credibility.
Poor User Experience: An underperforming or broken website drives customers away.
Legal Repercussions: Non-compliance with updated laws can lead to penalties and tarnish your reputation.
A point of note: if your website holds customer data such as email addresses, and phone numbers or operates any e-commerce service, should your website experience a breach and data is stolen, you could be responsible for compensating under UK data protection laws.
Conclusion
While the immediate value of both insurance and proactive website maintenance might not be readily visible, their long-term benefits cannot be overstated.
Just as you wouldn't run the risk of driving without car insurance, operating a website without a proper maintenance package is a gamble that may cost you dearly.
Invest in a proactive website maintenance package – it's the insurance policy your digital presence needs to stay secure, efficient, and compliant.
By acknowledging the importance of website maintenance and treating it as an 'insurance policy,' you're not just spending money on a service, you're making an investment in the long-term security and success of your business.
If you value your company website as an asset to your business and online estate, proactive website maintenance is a no-brainer.
If you'd like to know more about our maintenance packages, please get in touch.